I try to keep my work and my life separate.  I don't consider working in my garden part of my artwork but more and more it is becoming a bigger part of my life and in turn inspiring me. I have yet to figure out how to incorporate it into my art. I'm learning the ways a garden has a life of its own—the squirrels dig up the seeds, the soil requires conditioning with compost, there are certain times when beetles arrive en masse, nine-inch worms now reside in the soil and the birds that consider it a paradise are constantly staking out their territories.
March 24—Planted carrots…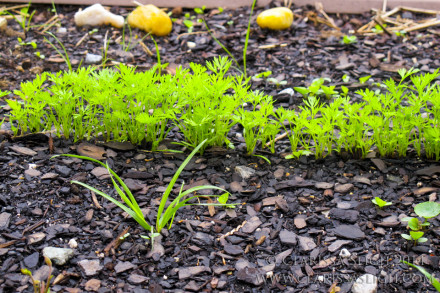 March 25—Snow again this morning. We put cloths over seedlings in the garden. It's a white wonderland…
I began working on an image for the Penland annual auction…
March 31—Transplanted tomatoes to a bigger pot. Won't go into the ground until May 1st…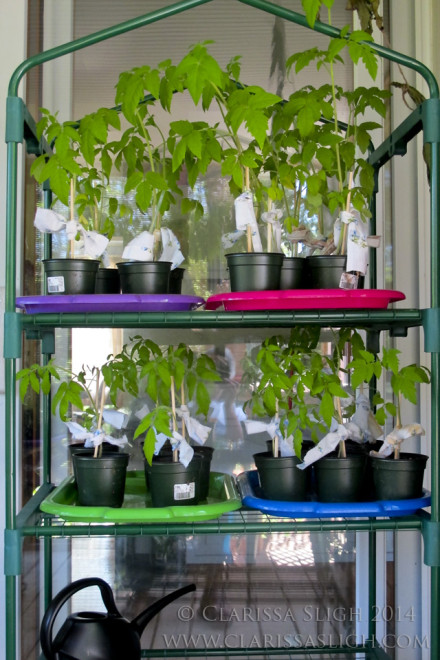 April 1—Watered peas, lettuce and, asparagus…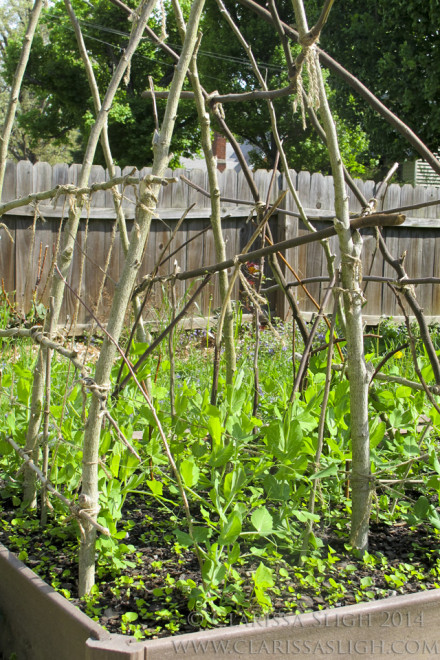 April 9—Got a delivery of two tons of river rock. Working on paintings for Penland auction. I'm mixing the colors in my mind, now I need to mix them on the palate…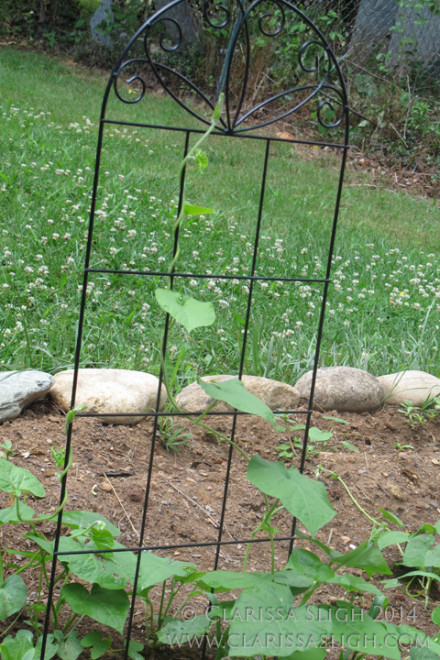 April 10—I feel myself moving down into the painting…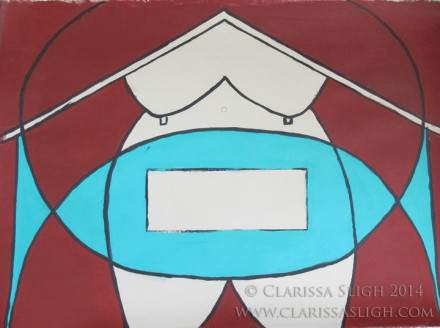 April 14—We saw rabbits in the backyard this weekend…they eat everything.
April 19—Woke up thinking about the shooting at the synagogue by a white supremacist. Three people were killed. Everything something like that happens, it triggers my memories of my neighbor being shot by her jealous boyfriend. It reminds me that we are all wounded souls, that we have these places where we have been injured…
After living in New York city for 30 years, I am so grateful to be able to feel and see the beauty of the ground beneath my feet, to be surrounded by the birds chirping outside my window, to plant seeds, grow food, and to share a life with others.
April 30—I cut some small limbs off Eleanor, the fig tree. It looks like she didn't make it through the winter…
May8—The bees are out in big numbers- I'm afraid of getting stung. Last year I got stung on my left thigh and it became swollen and black. The discoloration is still a reminder.
May 12—It's hot, hot, hot! We tilled and conditioned the soil and watched the birds come down to grab the grubs… We lost the lavender during the winter.
May 19—It's been cool over the last few days. The temperature drops into the 30s at night. Covered up the plants. The Amish paste tomato plants in the front are struggling in the coolness of the night. At first it was too hot, now it's too cold.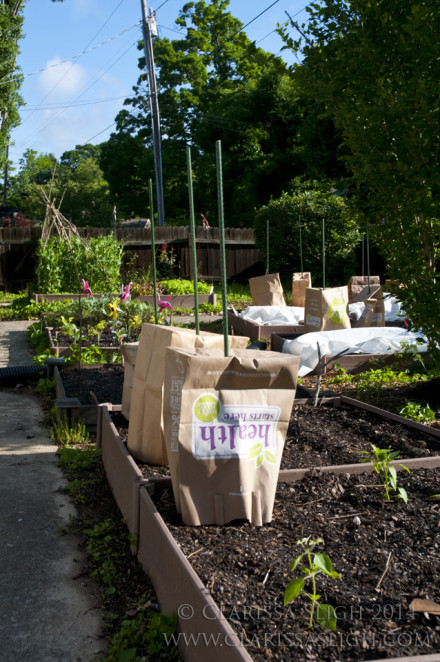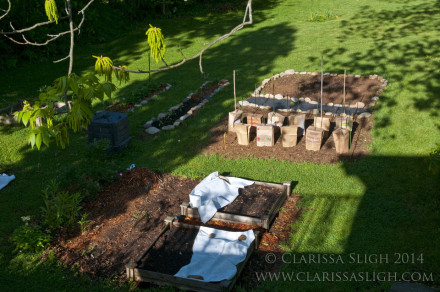 June 4—Another shooting in California… this shooter wrote a manifesto about hating women.
I am glad I have the garden. For me, working in the garden is being involved in life in a different way…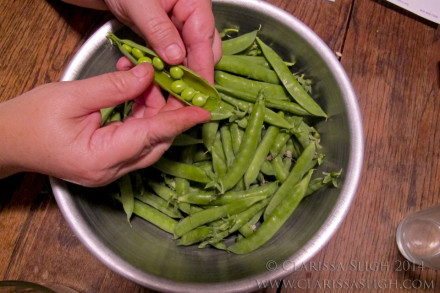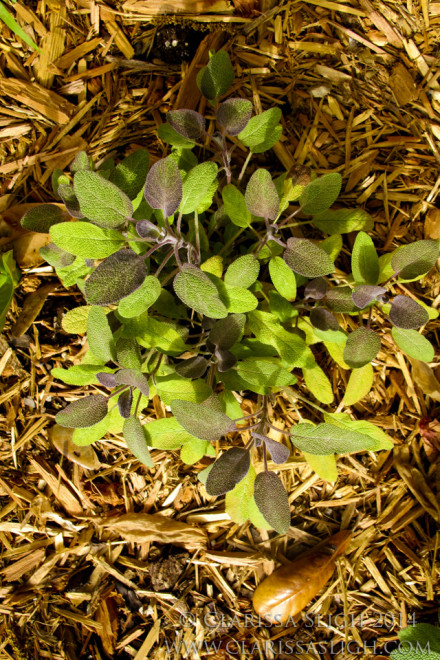 June 11—Finally rain last night after two weeks of dry heat. Delivered the painting to Penland. Stopped by the toe river to put our feet in the water…