This blog will be about my work, fundraising for my Transforming Hate Project, building and settling into a new studio workspace, the garden, notes about other artist projects.
I want to get back to work making images and putting together narratives but since the end of 2012 everything has been focused on fundraising for the Transforming Hate Project – clarifying goals, making a budget, raising money via emails, letters, grant applications and lectures. And now I am working with a new designer on a new website.
Fundraising – To have to take time away from what I call "my work" to raise money to get "the work" produced and "out there" has been extremely hard for me. When I say "hard", I don't mean hard like what it was like when I worked on the stock options desk or did spread sheets for those guys in mergers and acquisitions or debugged binary and octal code at NASA. At least I earned a reliable income from those things. I mean hard like giving up the mental space to create something that came from within to reaching for something from somebody out there. I know it all comes from the universe, but it's a different way of functioning.
Hearing from other artists has, however, been interesting. Most seem to think that a person who has "been at it" as long as I have should not have to "ask for help" in the form of "small to whatever a person is willing to give" donations, contributions, and financial support. Many suggest other organizations to approach. I like hearing from my colleagues. I hardly ever run into you guys since I moved here to Asheville, NC and Facebook is no substitute to seeing you face to face.
So I look forward to letting you know about what I am trying to do.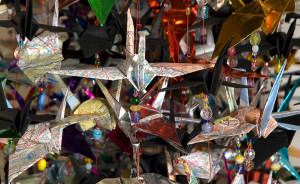 To make a tax-deductible donation visit the link: Artspire Fundraising Page