I'm so excited that I can now move into and organize my newly renovated studio space. We've been working on that space since we moved into the house in January 2011. At that time, frigid air just blew right through the old windows and doors. So I taped sheets of clear plastic over them. However, the strong winds blew the plastic sheets off the windows so I re-taped the plastic onto the cinder block walls every few days.
In the spring, rains brought a fair amount of water and small snakes into the space. To solve most of that problem, we had French drains installed. But as we (primarily Kim) put gardens in the front yard, we still had to take the time to learn how to use and work around the house.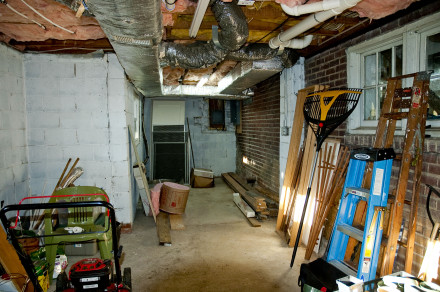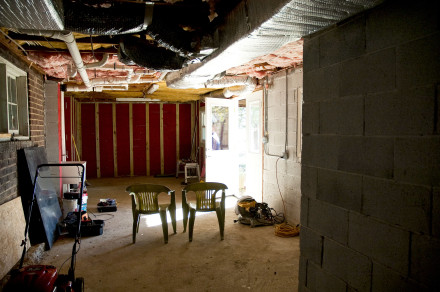 As the fall approached, I ordered and had new basement windows and doors installed.One shorter non-standard size door (it had been home-made) cost almost as much as the rest of the job, but to me it was worth every penny.
We are very fortunate that much of the basement is above ground. This means that a fair amount of daylight comes in, but I also put daylight bulbs in the fluorescent light fixtures.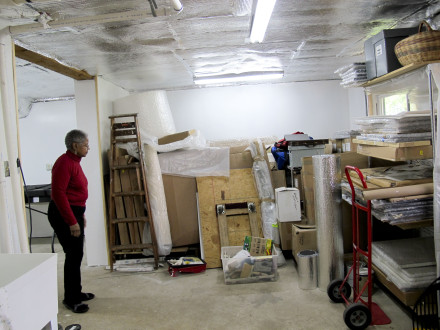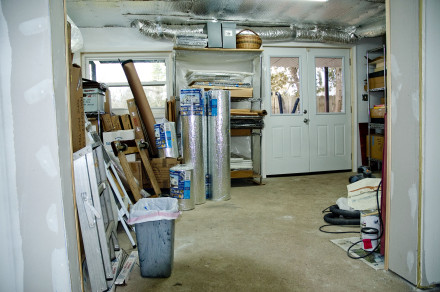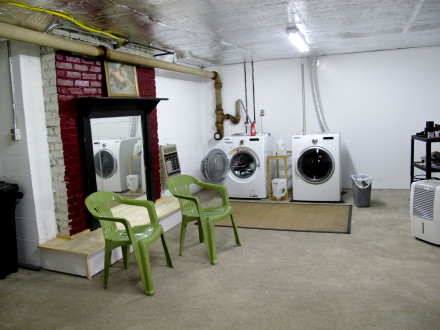 There were many steps to take, but I really became excited when Lucy and Donna of "Carpentry by Lucy" began to work on the space bit-by-bit, room-by-room. First the low ceilings were covered with double-sided bubble insulation, a few months later they built the walls and shelving. Finally this winter – they built under-flooring and installed maple floors.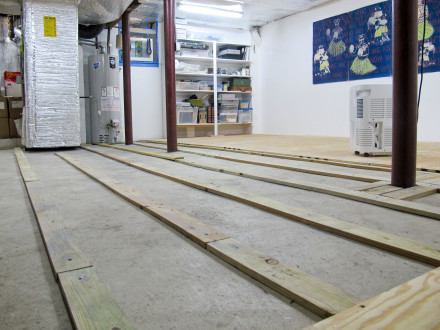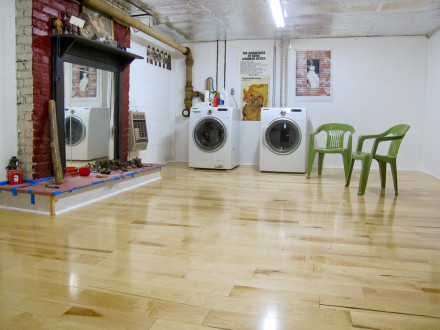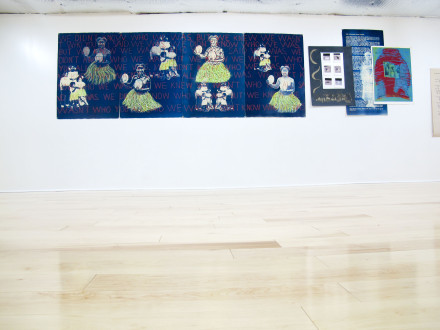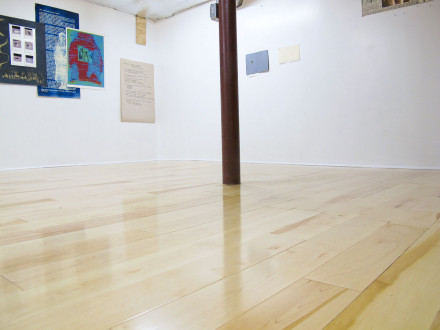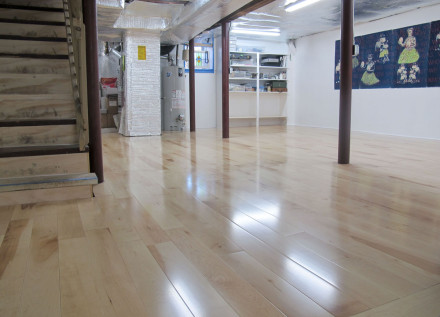 Happy New Year!
To make a tax-deductible donation visit the link: Artspire Fundraising Page