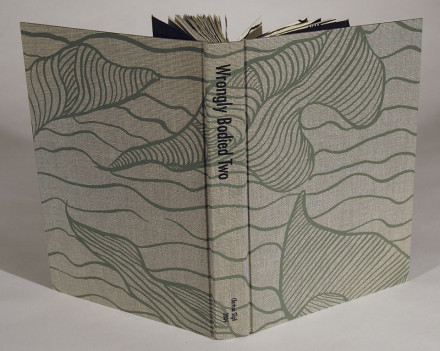 112 pages of drawings, photographs, and text printed with silkscreen acrylic ink and ink jet pigment ink on 100% rag Rives Heavyweight in a limited edition of 46. This 10″ x 7″ hand sewn silkscreen cloth covered hardback book was produced at Women's Studio Workshop in Rosendale, New York. 2004.
Wrongly Bodied Two relates the stories of Jake, a contemporary white male imprisoned in a woman's body as he transitions from female to male and Ellen Craft, a 19th century black woman who escapes slavery by passing as a white man. While photographing Jake's transition, Sligh becomes conscious of society's psychological response to the transgressive act of changing one's identity. Recalling Ellen Craft's journey to freedom, Sligh re-examines her own fears of crossing the forbidden boundaries of gender, race and class.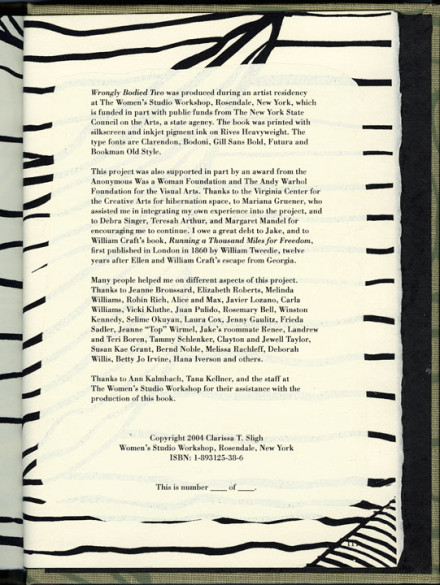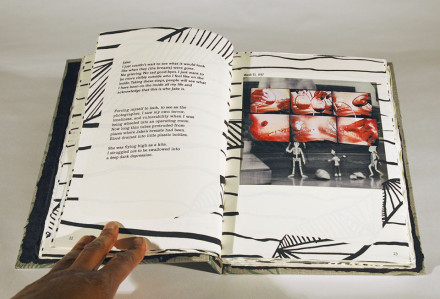 A few randomly selected book pages are shown below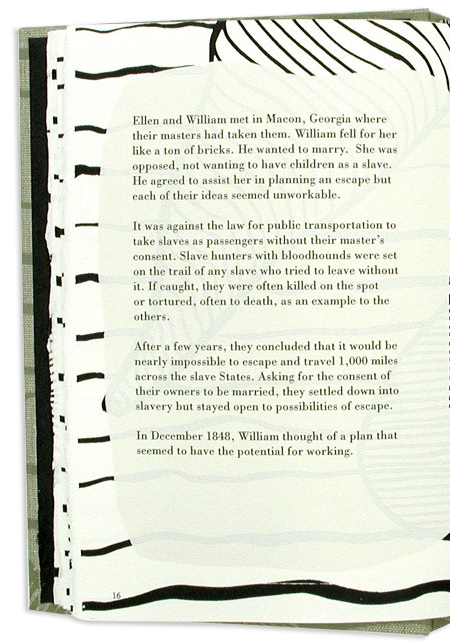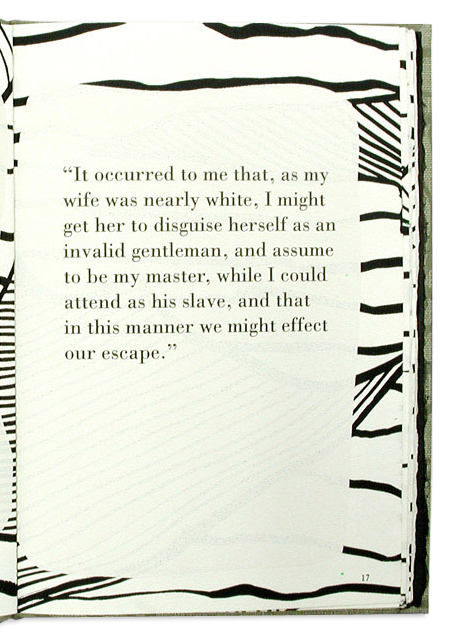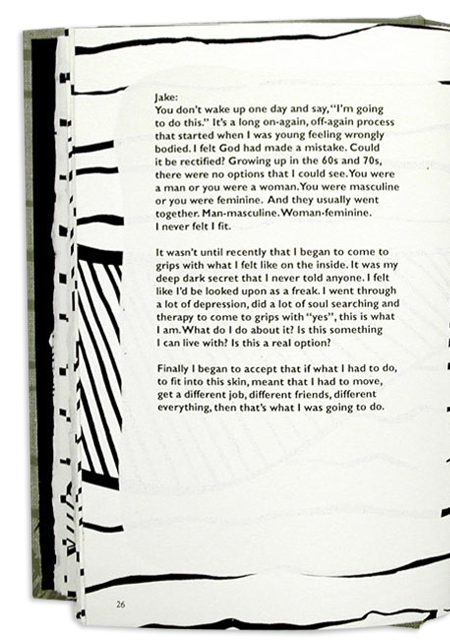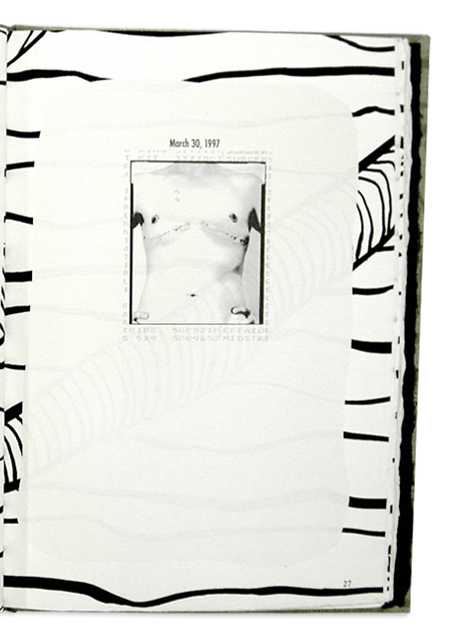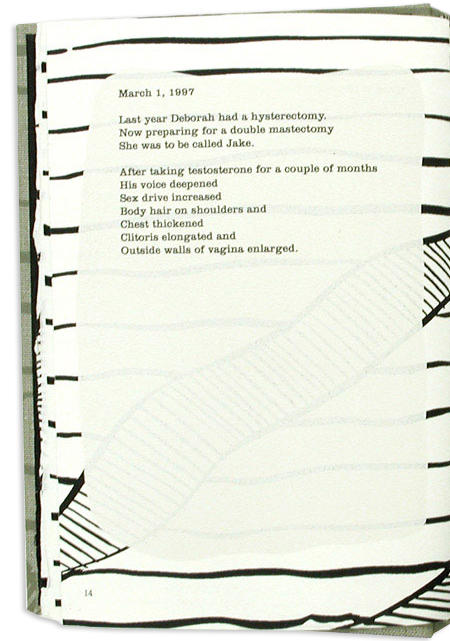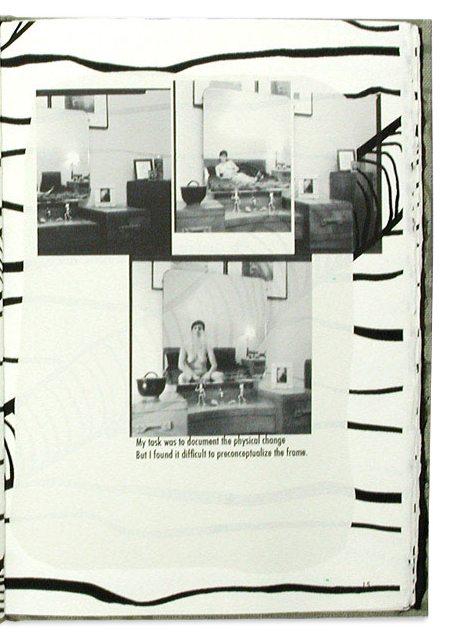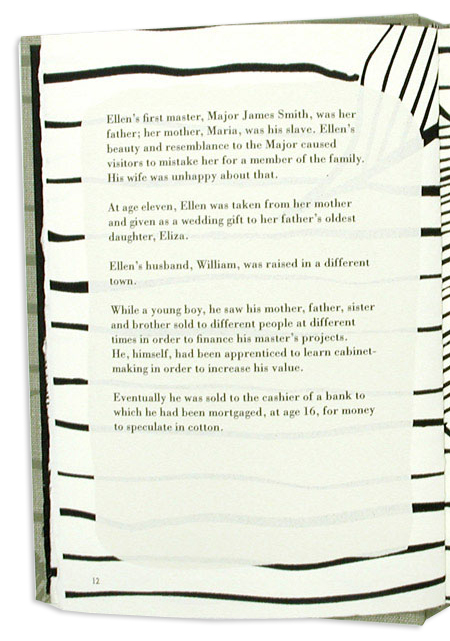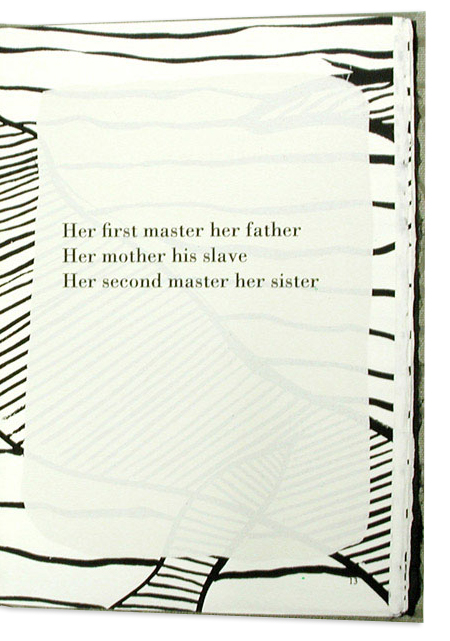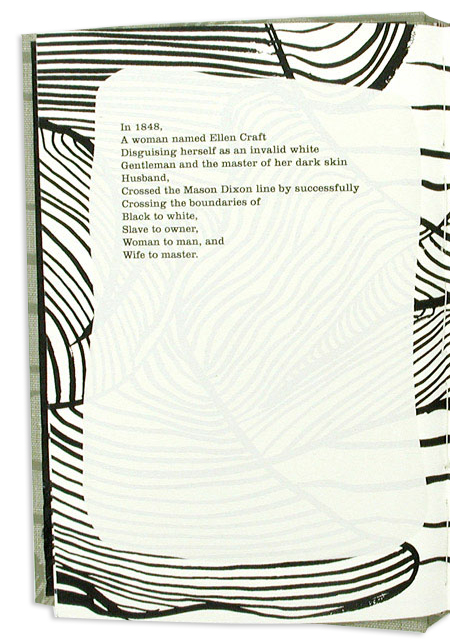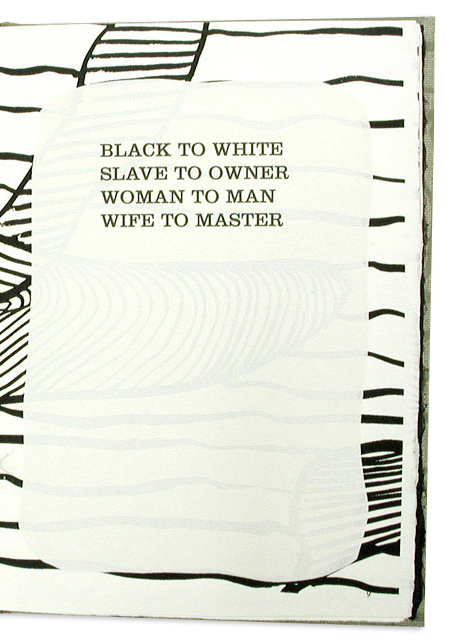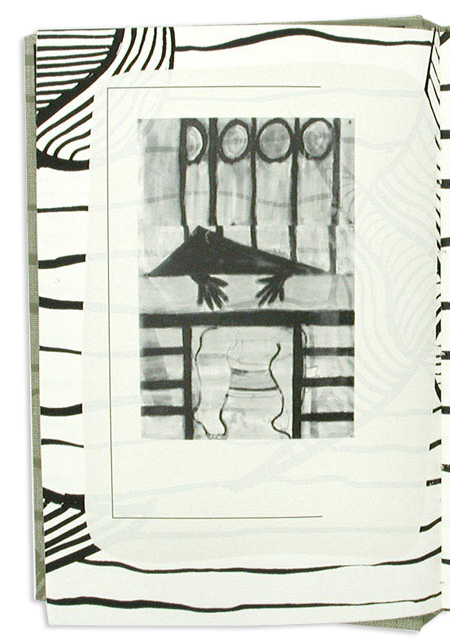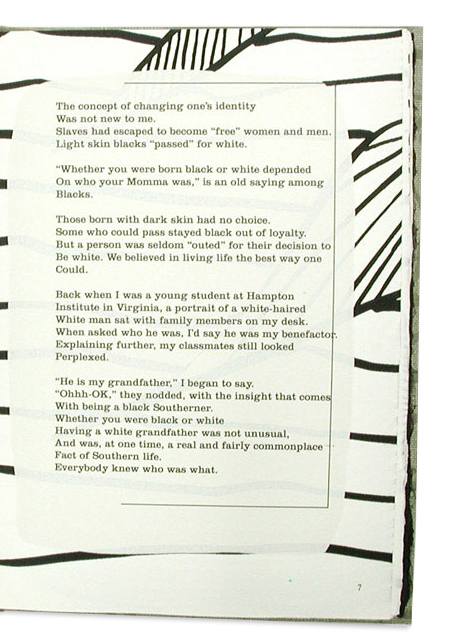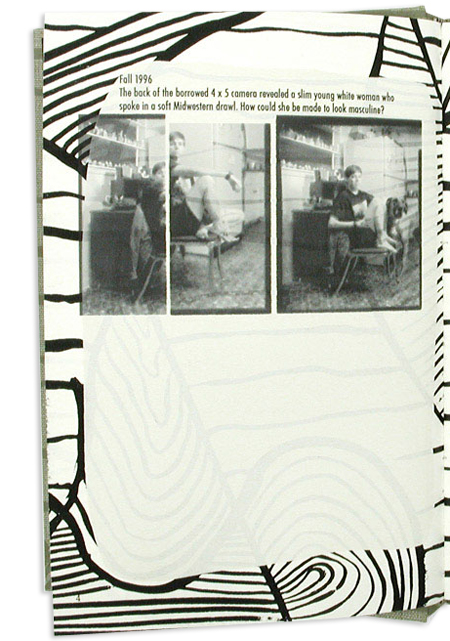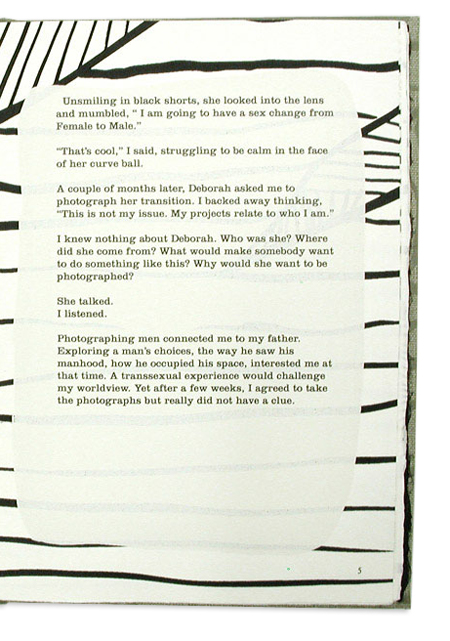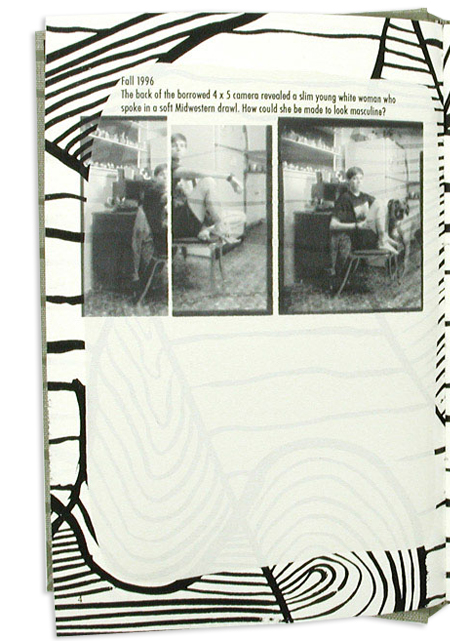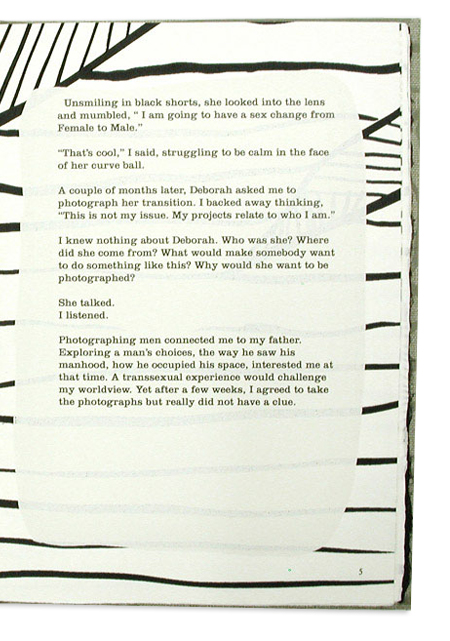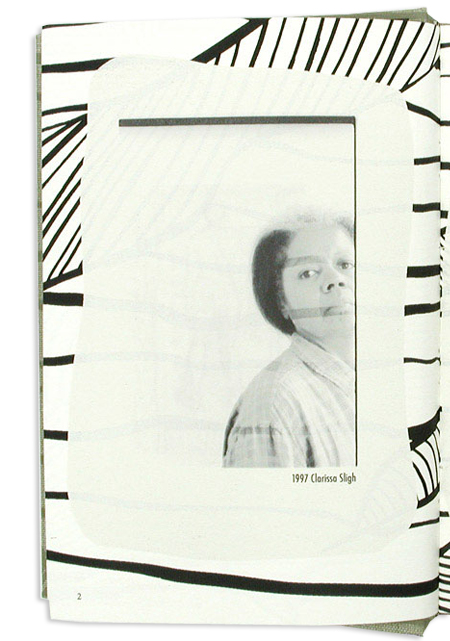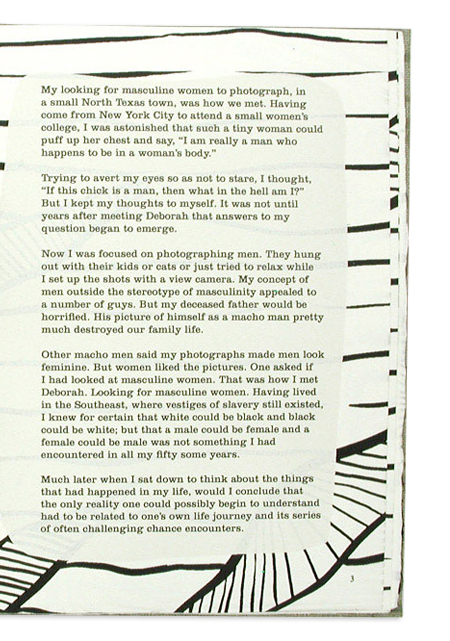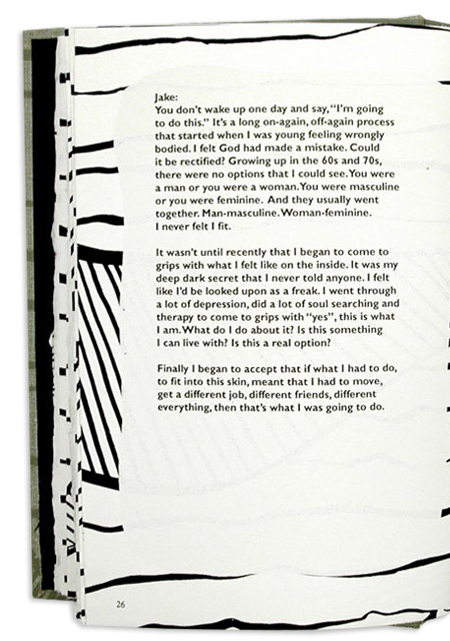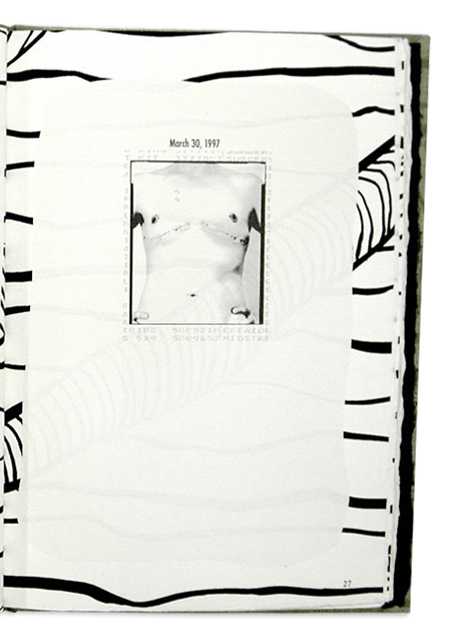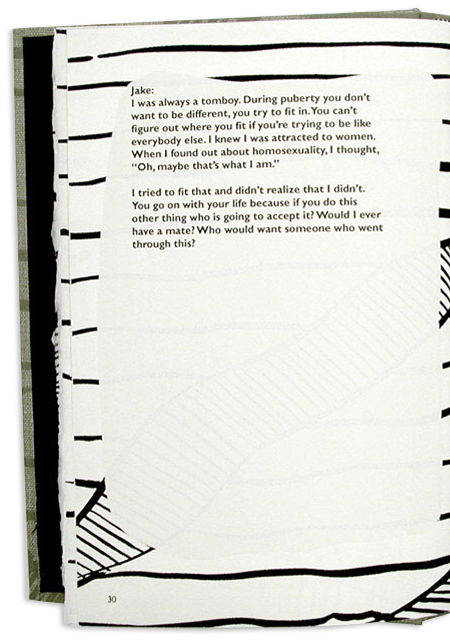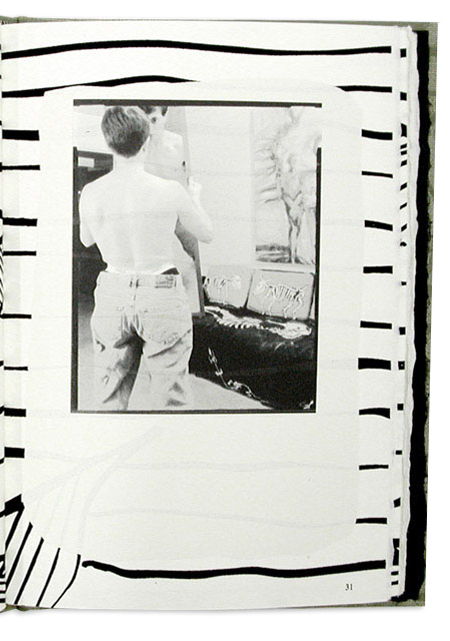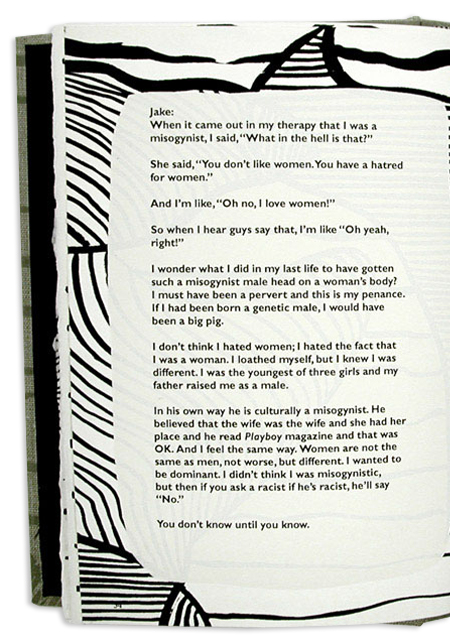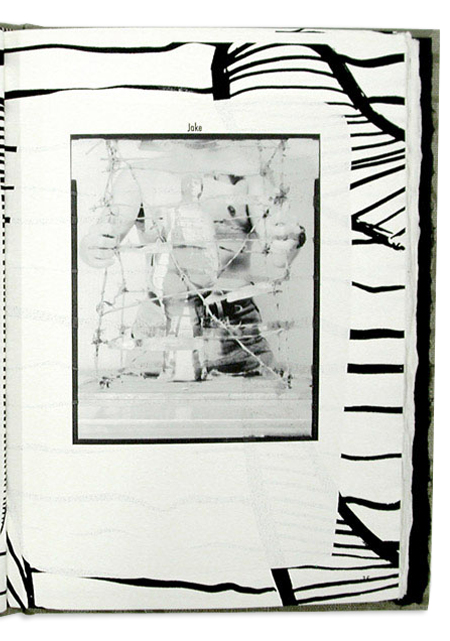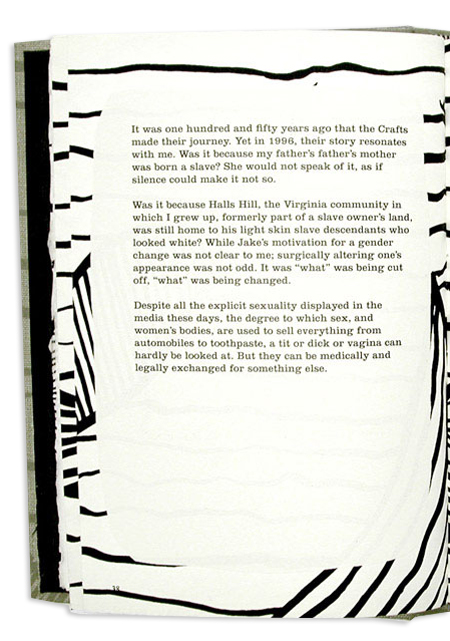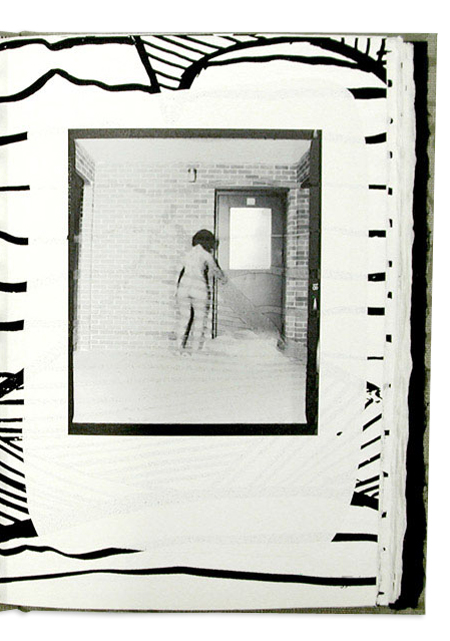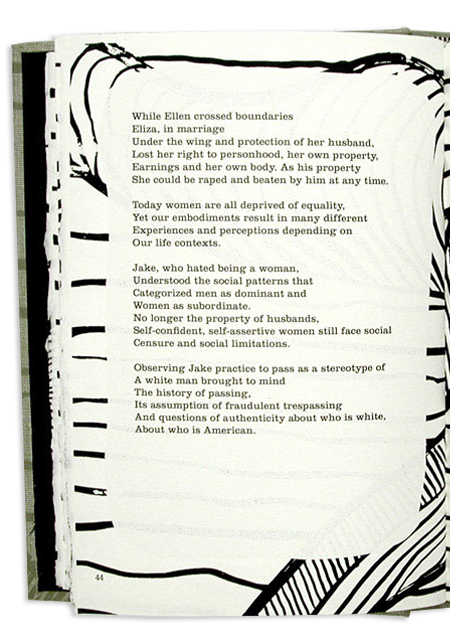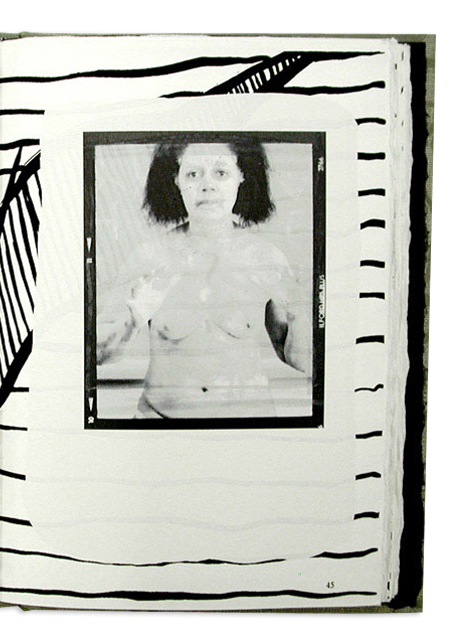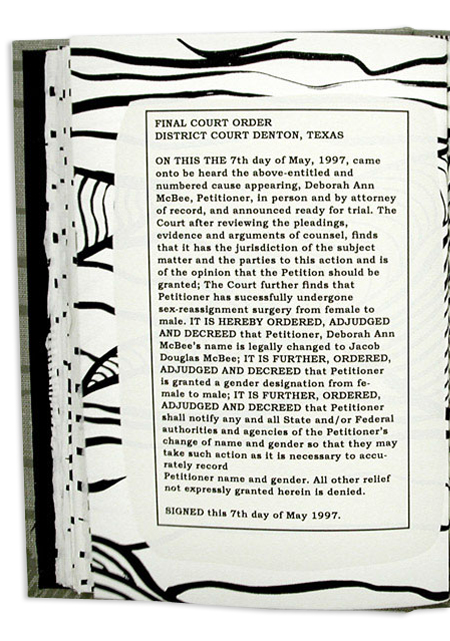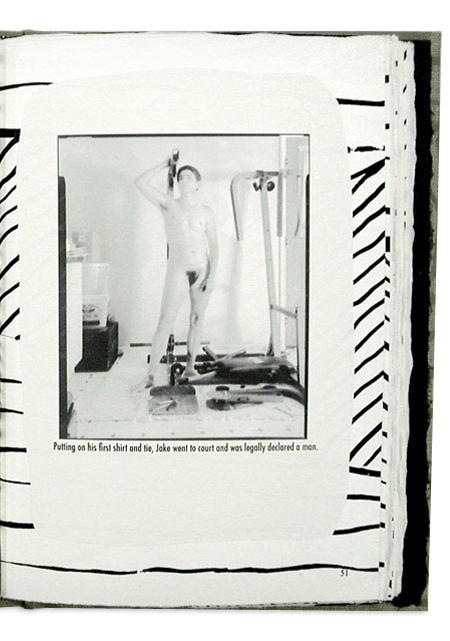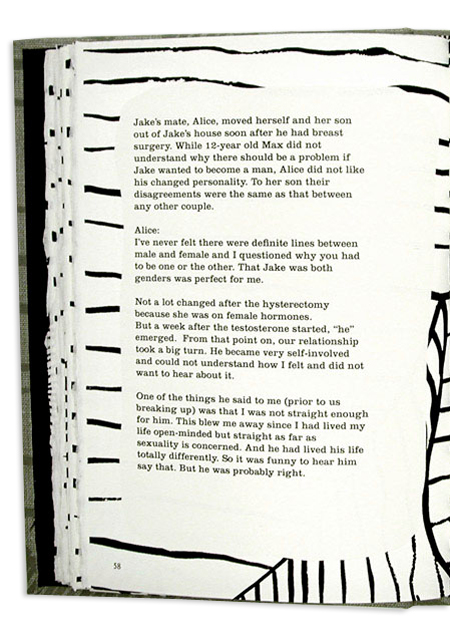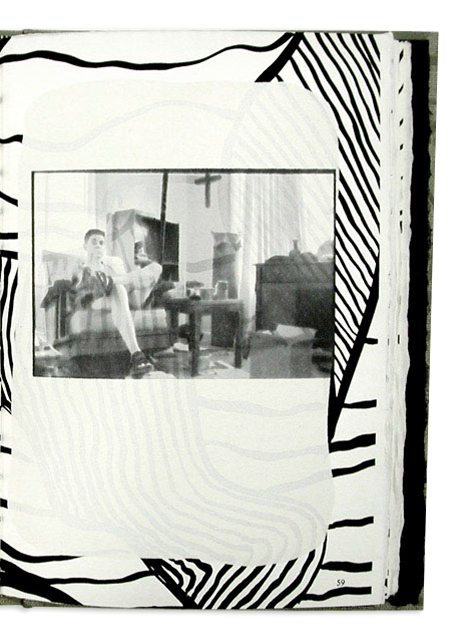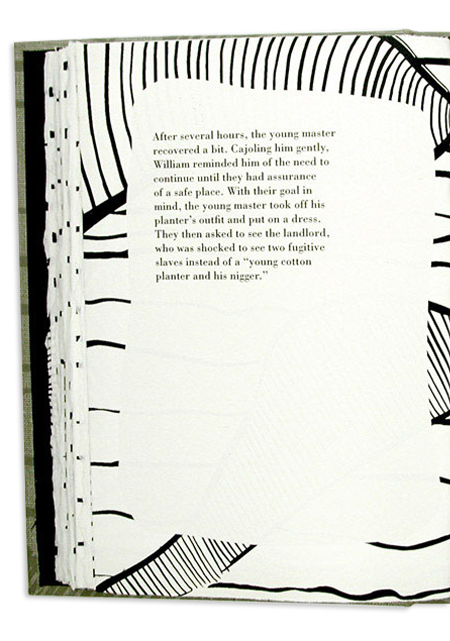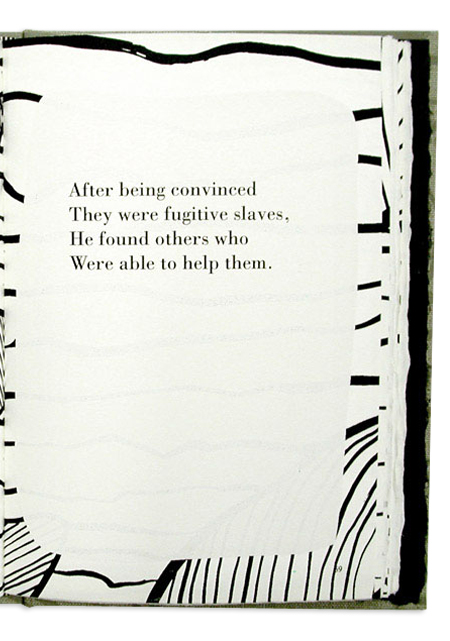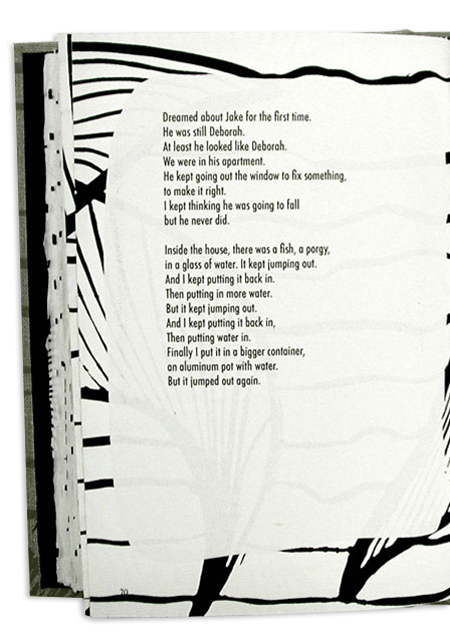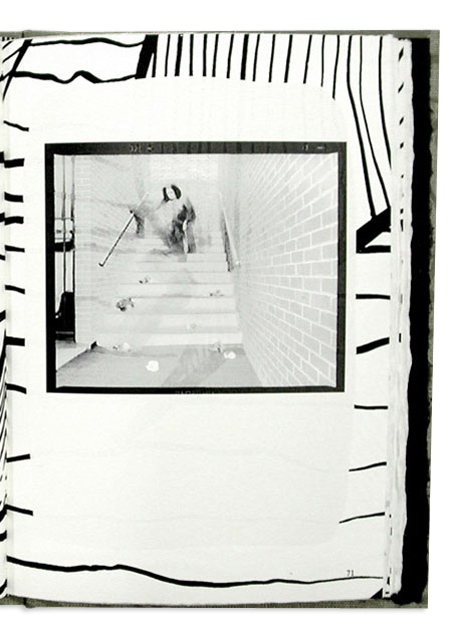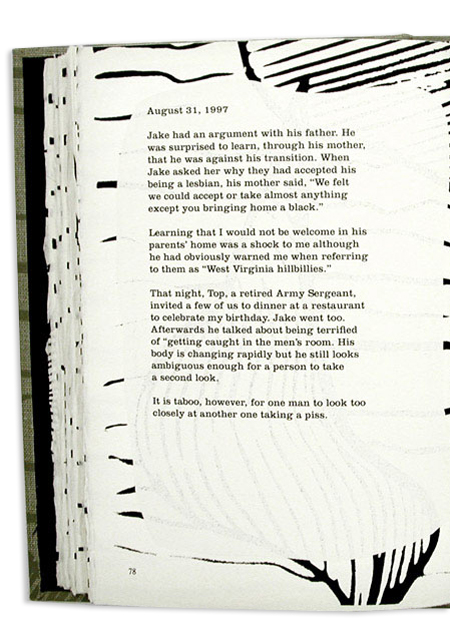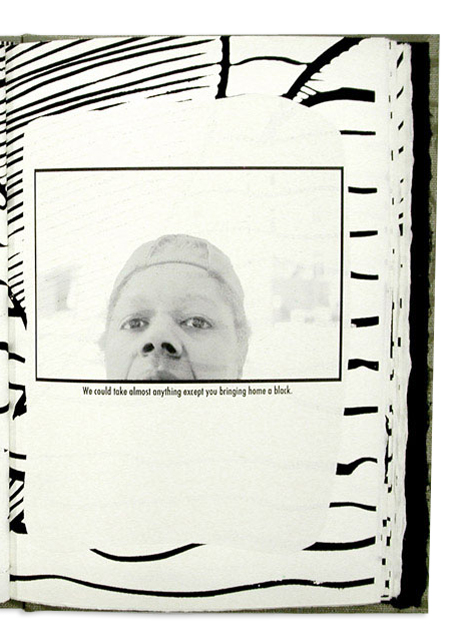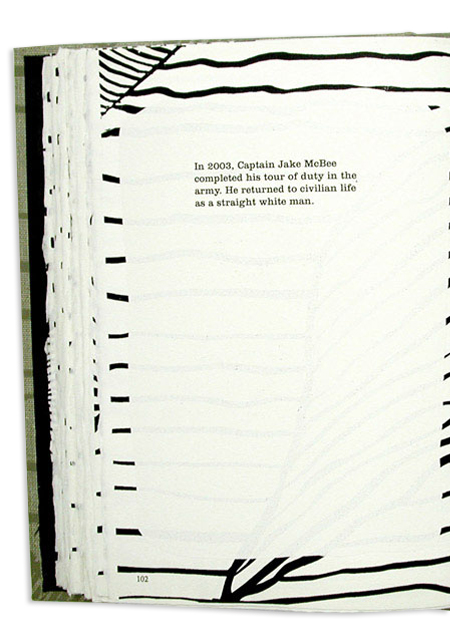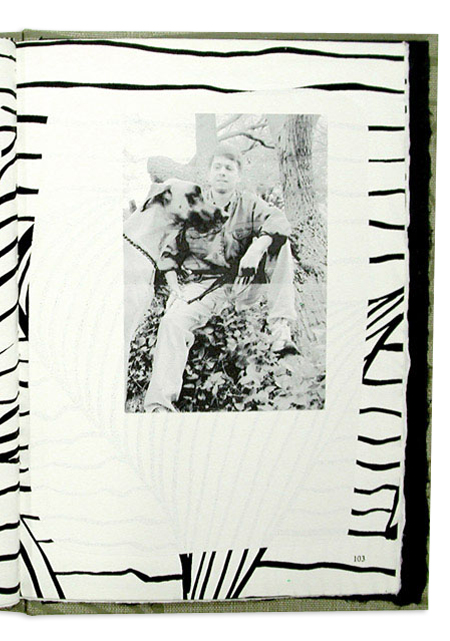 A copy of this limited edition may be purchased from Women's Studio Workshop.