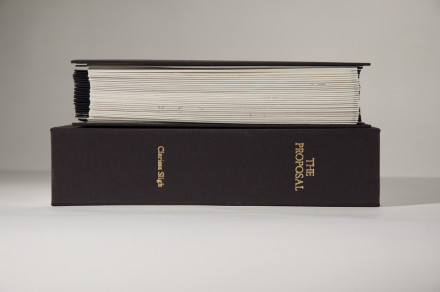 2012, Artist Book, Clam Shell Mat Frame, 10×6 inches
cloth covered boards/ accordion form
.
The Proposal is a visual narrative created to give a sense of what it was like for me, as an African American artist, to make art from white supremacist hate material. It explores my process of turning the repulsive material into an inspirational object. While reflecting on that experience, I began to notice that my writings juxtaposed what I read in the hate literature with events I had witnessed in America from the 1940s through the 1970s. There have been many technological advances, but how much we have progressed as human beings?


.
A few randomly selected book pages are shown below