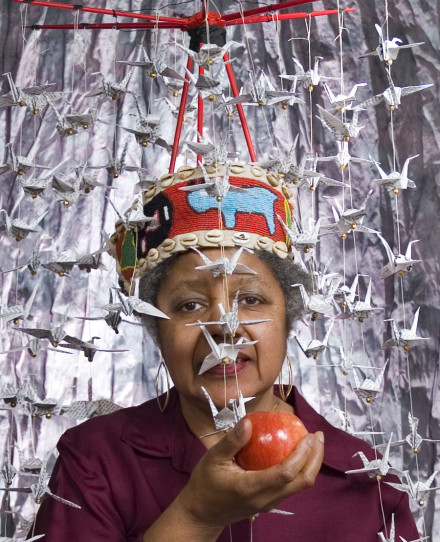 Make a tax-deductible donation
Transforming Hate (2007-present) is a project comprised of folded origami cranes, photographs, installations, artist books, other image-text narratives, and workshops with local community organizations. In this work, historical elements are used as a framing device to construct the evolution of our shared identity.
The work in progress is inspired by an earlier installation done for the Montana Human Rights Network in collaboration with the Holter Museum of Art in 2007. Origami cranes were folded from pages of white supremacist books.
Image-text pieces and artists' books continue to evolve.
.