On January 21st, I went with Kimberly to the Women's March here in Asheville. People gathered slowly. I had heard a lot of women say they were not going because they were afraid it might become violent. So  we were really surprised when large crowds seemed to materialize out of thin air.
The chant to "Make America Great Again" implies returning to the 1970s. Like many women, I can't believe it either.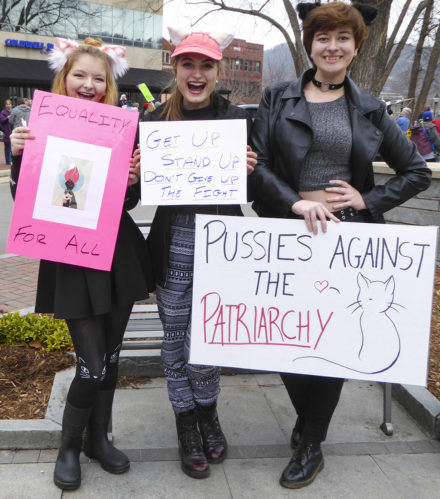 YOUNG WOMEN MADE THEIR PRESENCE FELT
They are our future leaders.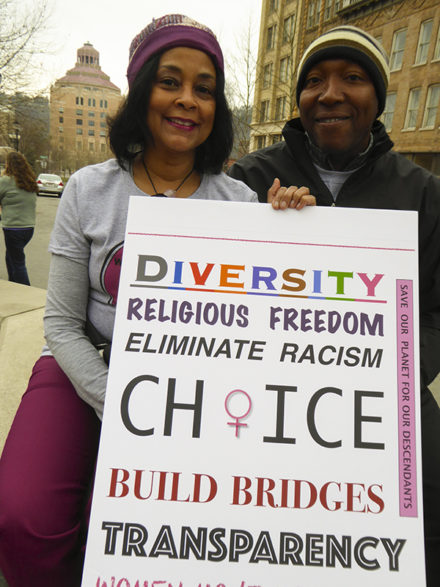 BUILDING BRIDGES
Things are better and racism is still a sore point.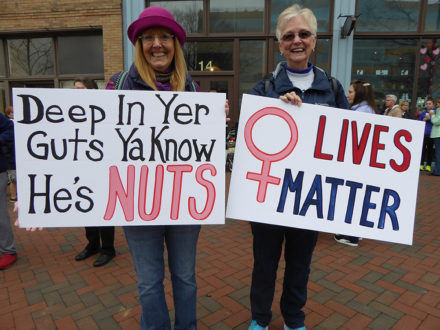 HUMOR NEEDED
And it was provided!!!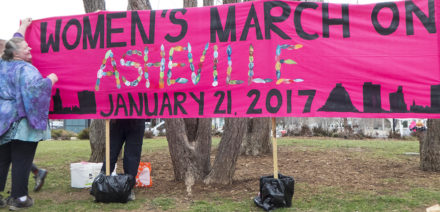 PREPARING FOR THE EVENT
And Setting up.